Mobile applications and Smartphone technology are Continuously changing the world, where we are living, with new innovative applications which are developing every year. If you notice, you can find now a day's healthcare industry continually depending upon Mobile Smartphone and apps.
Hospitals are collecting useful health and patient data through apps and maintaining important patient insights with an ease that we have never seen before. Apart from that patient using these healthcare apps and hospitals details (including facilities, doctors appointments & timings) and reach their hospitals very easily. These apps can save your time, money and more and more each day, they may be able to save your life.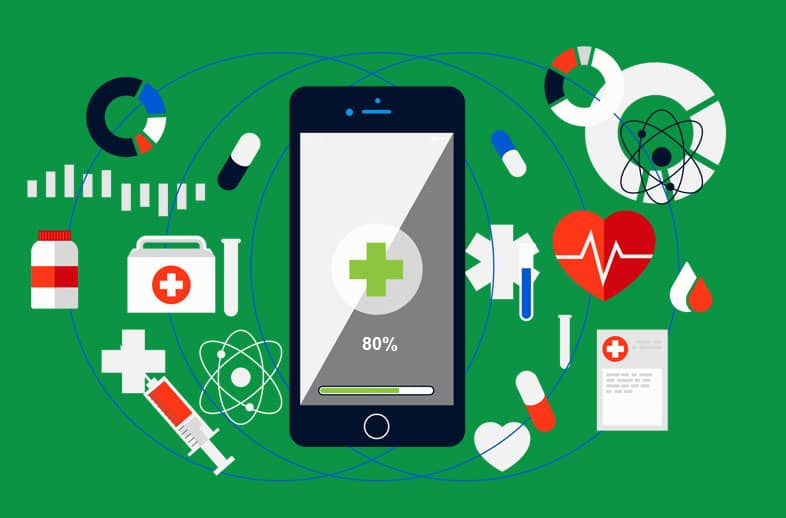 The healthcare industry and Medical professionals continuously using these apps to help solve the patient problems. Many innovators in the market to help healthcare industry and patient. Below are the many ways that health app innovation is revolutionizing the health industry.
Mobile Health Apps to Increase Access

:
The main reason is easier to deploy and to make critical health care evaluations more affordable. Like mobile Smartphone revolutionized the computing world, patient and healthcare professional connect to each other very easily. Many apps in Market to increase the quality of information sharing between doctors and patients. Apps like:
---
Medscape MedPulse
Medscape MedPulse is a news aggregate designed for anything and everything related to the world of medicine. The app provides you with an onslaught of articles written specifically for physicians, students, and healthcare professionals.
---
SERMO
Within SERMO, doctors are free to talk openly with other doctors about everything that's important to them, from the business to the practice of medicine.
---
pingmd
pingmd creates a secure, friction less network for your practice to collaborate and P is a mobile chat app aimed at both doctors and patients but has some important differences from other generic chat apps like Whatsapp.
---
Omnio
Omnio is a customizable all-in-one reference app for physicians. The app itself is free, but it's powered by a vast market of specific resources, allowing doctors to buy the digital books and tools they need without wasting storage space on unnecessary content.
---
MyFitnessPal
MyFitnessPal is a consumer-facing health app that helps users lose weight by tracking their caloric intake and other nutrition-based metrics.
---
Doctor on Demand
DoctorOnDemand is a consumer-facing app that allows you to virtually visit a doctor via video chatting. It is similar to pingDM that allows to patient eVisits or eConsults.
---
ZocDoc
ZocDoc is an online medical care scheduling service, providing free of charge medical care search facility for end users by integrating information about medical practices and doctors' individual schedules in a central location.
---
Portea
Portea provides a marketplace for in-home healthcare services. Its services include doctor consultations, physiotherapy, postnatal care, nursing, elder care, and lab tests.
---
Lybrate
Lybrate provides an online and app-based doctor consultation platform to connect to healthcare specialists from diverse fields including Ayurveda and homeopathy.
And many other Mobile Health apps (Micromedex, Epocrates, Apple Health App) who continuously changing world health Industry with own revolutionary ideas and implementation.
---
Connecting to Patient with Doctor's and Medical Professionals

Mobile apps help medical professional to patient instantly, and patient consults with doctors without visiting the office. These apps increase the quality of information sharing between doctors and patients.
In above future medical technology helping medical professional, Hospitals and Patient to reduce their cost in terms of medical care.
Trying to Share another post for readers, Please Share your valuable Comments below I missed any Important issues are left in this article.
Resource :